Light haulage
For the smaller loads, there are almost endless possibilities of trailer combinations.

Heavy haulage
For transporting heavy items, Goldhofer THP modular block wagons are used, which can be built as required.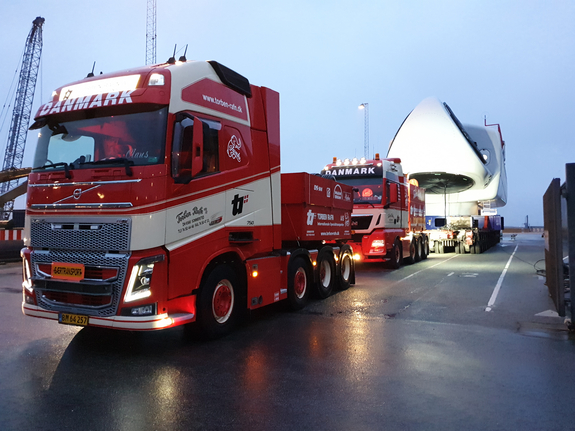 Contractor machinery
Transport of excavators, dumpers, wheel loaders, demolition machines, etc. are typical tasks for the construction department.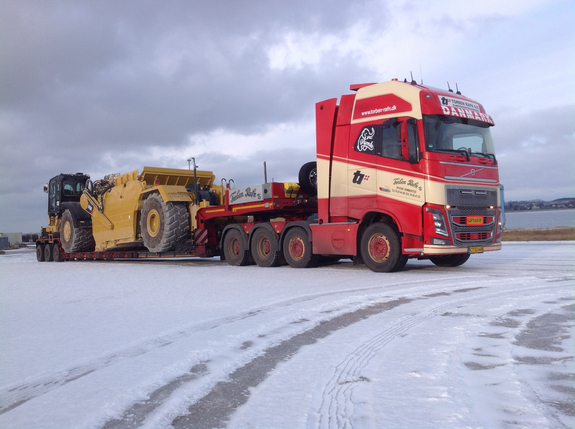 A modern haulage company
for specialist tasks
Torben Rafn A/S is a modern haulage company which has more than 23 tractor units, block semi-trailers and axles for modular heavy haulers at its disposal, including considerable equipment such as beds, tower modules, boiler decks, spacers, turntables, road train equipment, bogie equipment etc.
We also have 7 pilot cars with our own drivers. The company has 39 employees, with 7 working in administration, 3 manning the workshop and 29 drivers. Our core competences cover the services below. However, we also perform a wide range of other jobs. Contact us for more information.